Be the Hands and Feet!
As a part of our mission to ensure healthy families in our church and community, we are blessed to be able to equip you with tools to reach out and share the gospel during this time. Thanks to North Carolina Baptists on Mission, we have boxes of fresh fruits, vegetables, milk, cheese and lunch meat available for homes that are having a tough time. If you have been impacted by COVID-19 or are experiencing food insecurity, or if you are willing to take a box and the gospel to a family in your neighborhood, please make your way to the church this Saturday morning between 8:30 and 10:00 am.
Please note that we only have 75 boxes to distribute each week, and boxes will be distributed on a first-come, first-serve basis.
If you can help distribute boxes at our church campus on Saturdays, let us know by entering your email address and phone number here!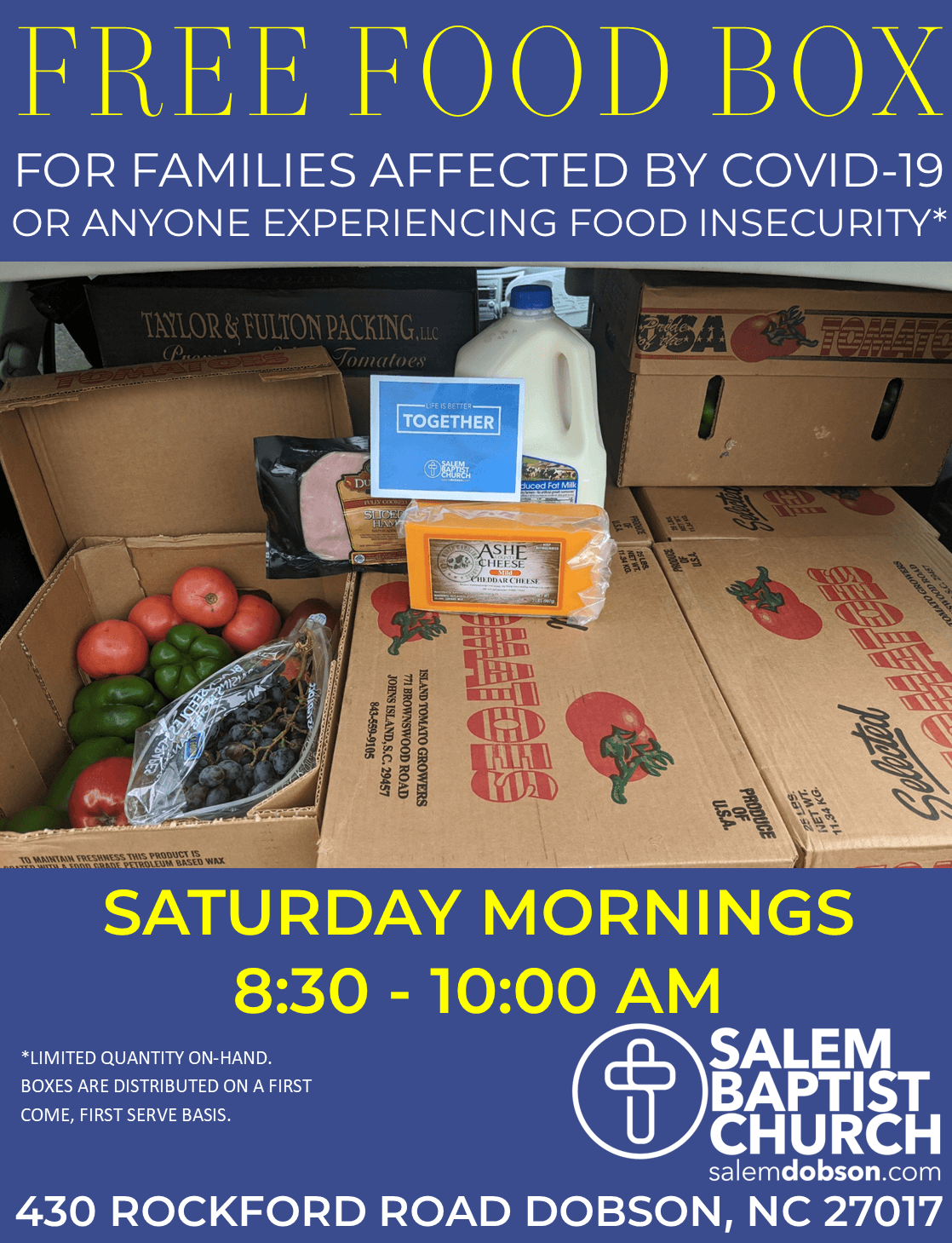 ---
To support ministries like this that will continue to help our community, use the link below to give a tax-deductible gift.
To let us know how we can be in prayer for you and/or the folks you're ministering to, click on "Prayer Request" below.