Find a Small Group that Works With You!
At Salem, we want you to find a community of faith-builders to help you on your journey. The small groups listed below are places for community, Bible study, friendship, and accountability. Check one out or email brian@salemdobson.com if you have questions about which group is right for you.
Online.
These online meetings offer the community, accountability, and friendship you'd expect from a Small Group - all from the comfort and safety of your home.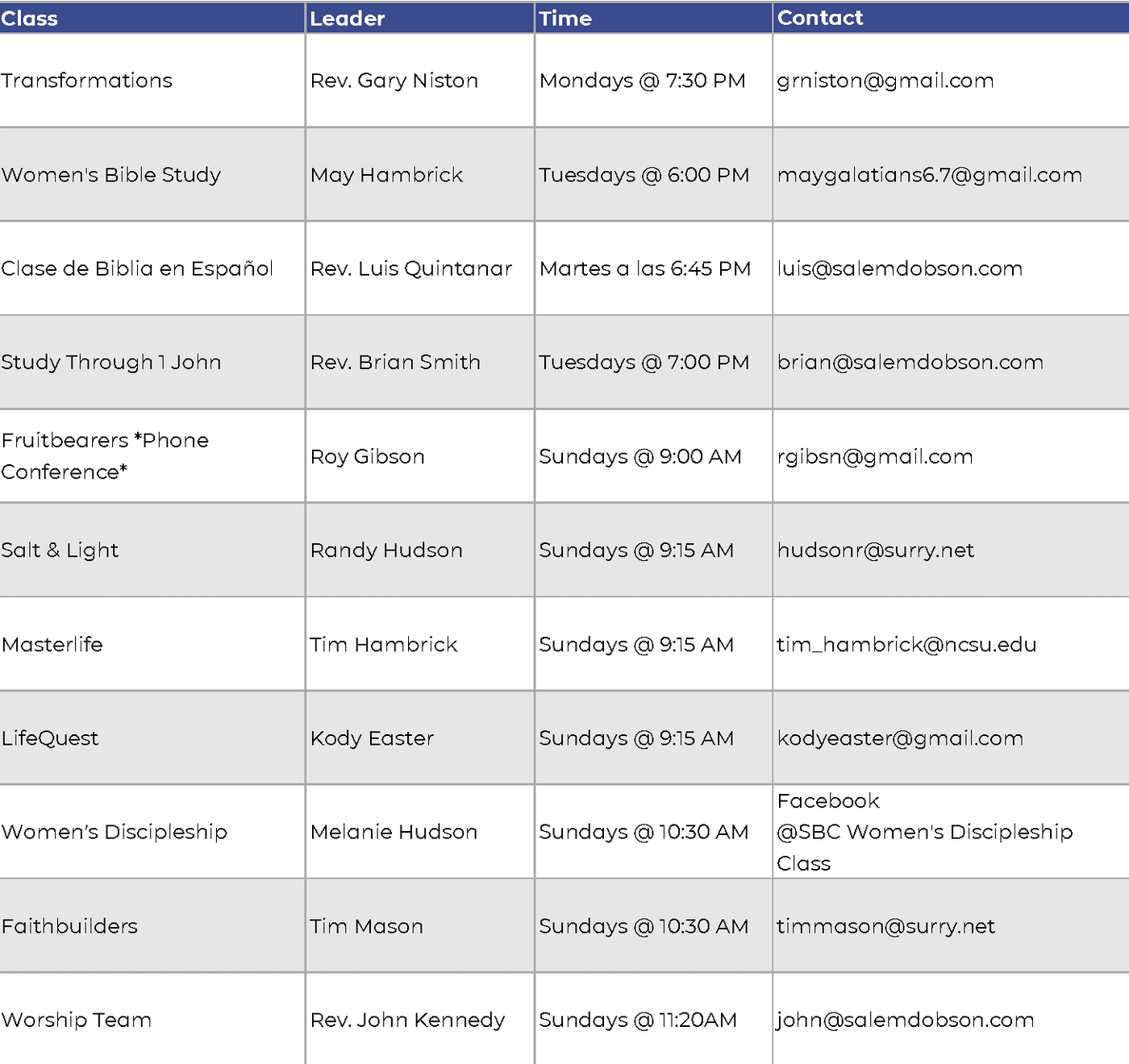 In Person.
The following groups are meeting in-person each week to encourage one another and strengthen each other's faith.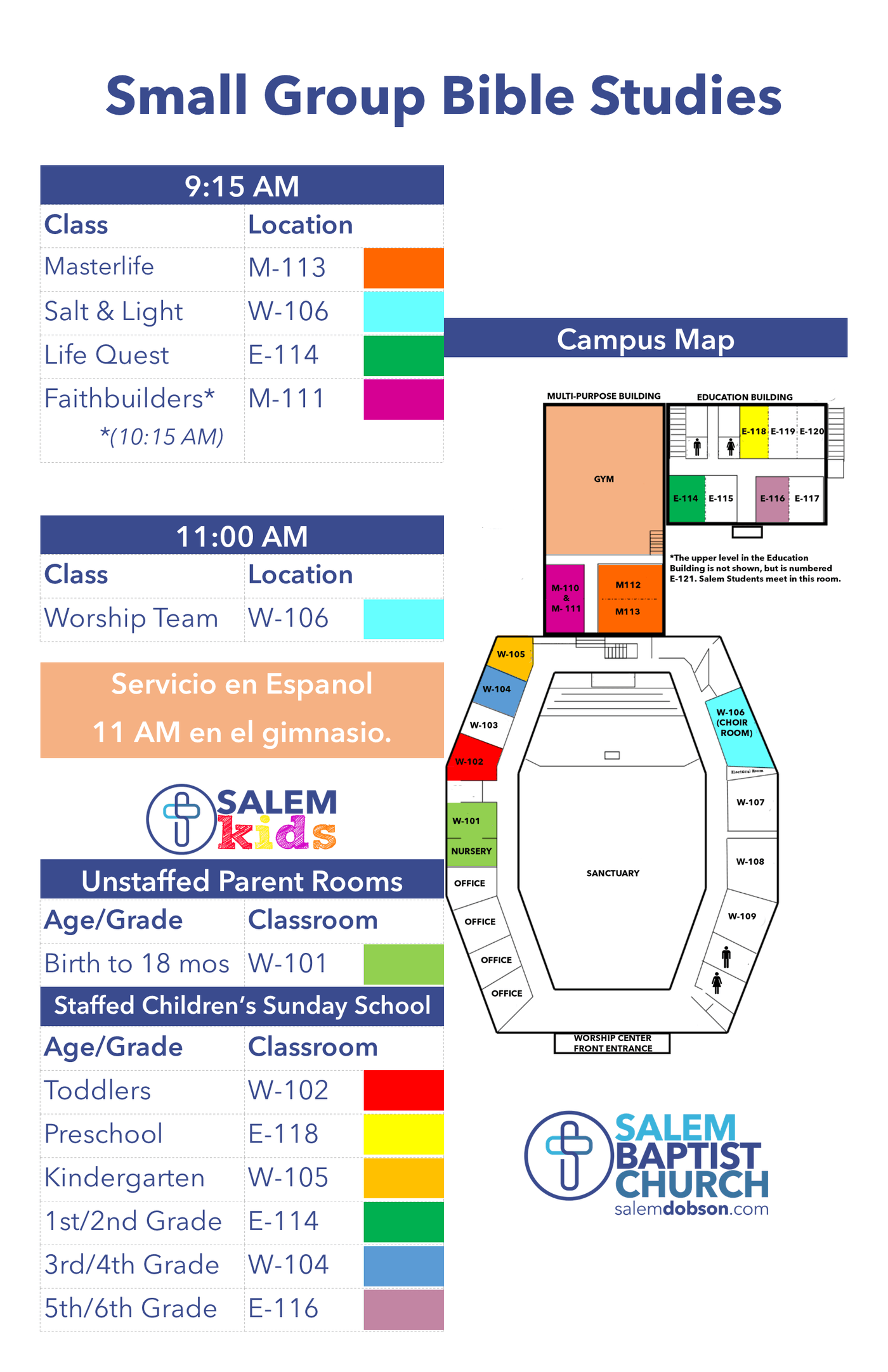 Senior Adult Sunday School is meeting in W-108 each Sunday at 11:00 AM.
Senior Adult Weekday Bible Study meets every Tuesday from 9:00 - 11:00 AM at Central Cafe in Dobson.