Whiteboard Worship with Pastor Brian
---
Kids will experience the Bible in creative and relevant ways through multiple ministries in a safe environment. We consider it a privilege to partner with families.
Some of the great ministry opportunities for kids include:
Sunday School
On Sundays kids and preschoolers are immersed in the gospel through every story, theological concept, and call to the mission from Genesis to Revelation. Ultimately, the gospel message changes everything. Heart transformation can only take place when a child experiences the gospel. Through The Gospel Project for Kids, kids and preschoolers will understand the Bible is not just a collection of stories, but one unified story—God's story of redemption.
As a part of partnering with families to raise children in light of the gospel, we encourage parents to download the LifeWay Kids app. This app will give you resources for weekly conversations that are relevant to your child's Sunday School lesson from The Gospel Project. Check out the links below for The LifeWay Kids app
AWANA Clubs
On Wednesdays at 6:30 pm, God is using Awana to raise up kids, parents, and leaders devoted to knowing Scripture, loving Him and reaching others with the gospel. Awana offers a fun, proven approach for early evangelism and discipleship. Scripture-based programs and exciting games attract families, promote Bible literacy and help kids develop lifelong faith in Christ.
Upward Sports
Upward promotes the discovery of Jesus through sports and is far more than an ordinary youth sports program. Our athletes not only learn the rules of the game, but they also learn how to be total athletes, developing mentally, athletically, spiritually, and socially through our exclusive 360 Progression. We believe in helping our athletes succeed on and off the court, and the key to their success is our passionate and mission-aligned coaches who are committed to investing in each and every player. At Upward Sports, we don't just play, we Play with Purpose!
Ignite Preteens
Ignite is a ministry just for preteens. We know there is a middle school age that is not quite ready for high school ministry but feels out of place in children's ministry. Ignite meets students right where they are with age relevant teaching and community on Wednesdays at 6:30 pm and with special events throughout the year.
Meet our Children's Pastor, Brian Smith
Brian is married to Whitney and they have three children: Lydia Anne, Hannah Kate, and Joshua Paul. Brian received two Master's Degrees, in Religion and Religious Education from Liberty Baptist Theological Seminary. Brian was called to Salem in 2018 to strengthen discipleship for Salem's children and families.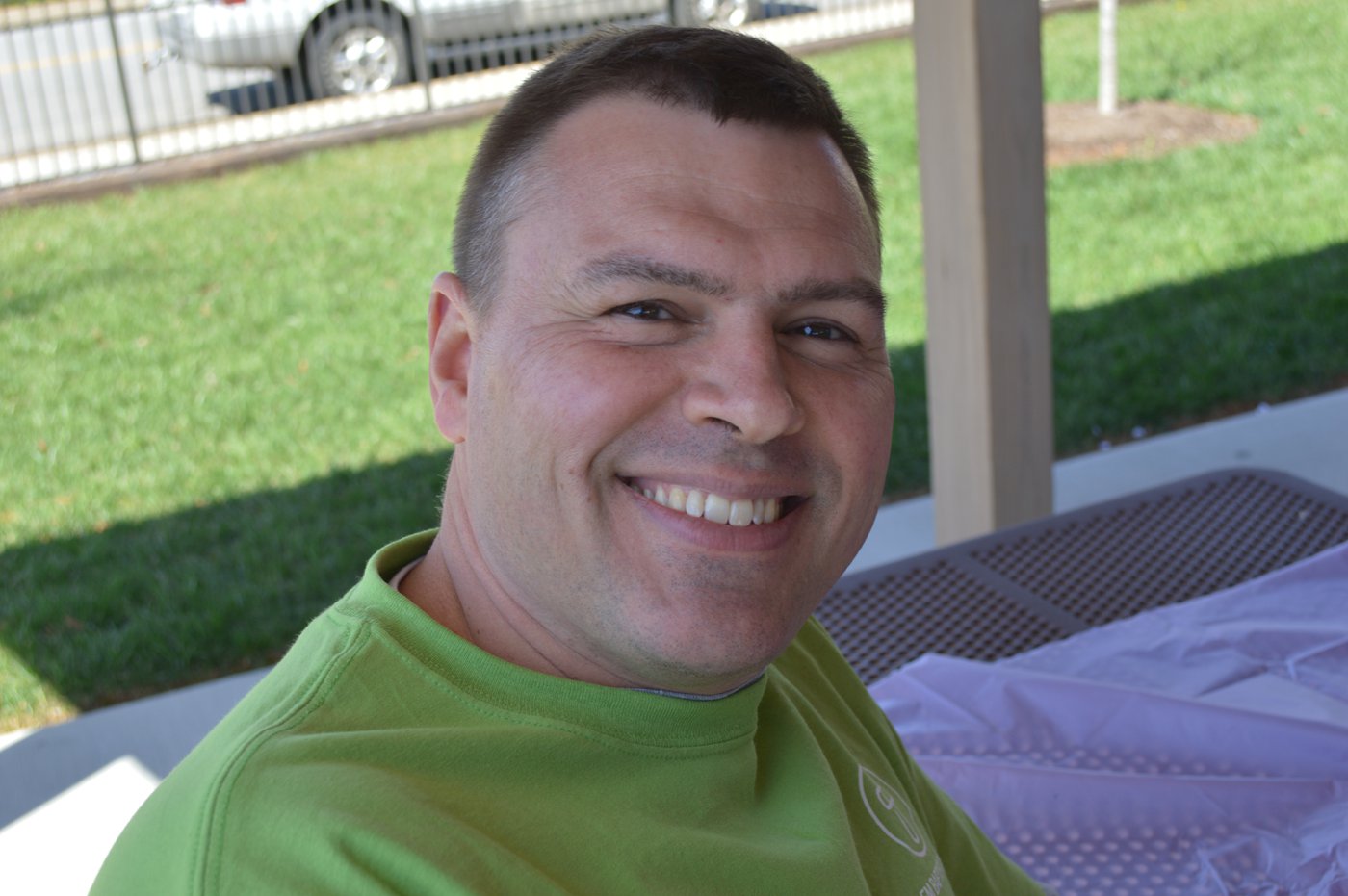 Got questions?
If you have further questions concerning our Salem Kids experience or visiting Salem Baptist Church with children, simply click Contact Us to get in touch with us!