Get Connected:
Online and In-Person Service Schedule
Sundays
9:15am Sunday Bible Study Groups (Sunday School classes) meet on campus.
10:30am Unified Worship and biblical teaching. This service is also streamed live to salemdobson.com and fb.com/salemdobson. Childcare is available for children from birth through first grade..
10:30am Servicio de adoración en Español en sala E-121. (fb.com/ibsalemdobson)
Wednesdays
6:30pm Beginning September 1, 2021, SALEMkids is hosting AWANA on Wednesday nights. Check out the AWANA page to register your child for the new AWANA year.
6:30pm Salem Students meets in-person and online (see more details on the Salem Students page).
6:30pm Study, Prayer, and Praise through the Psalms led by Pastor Davi in room W-108.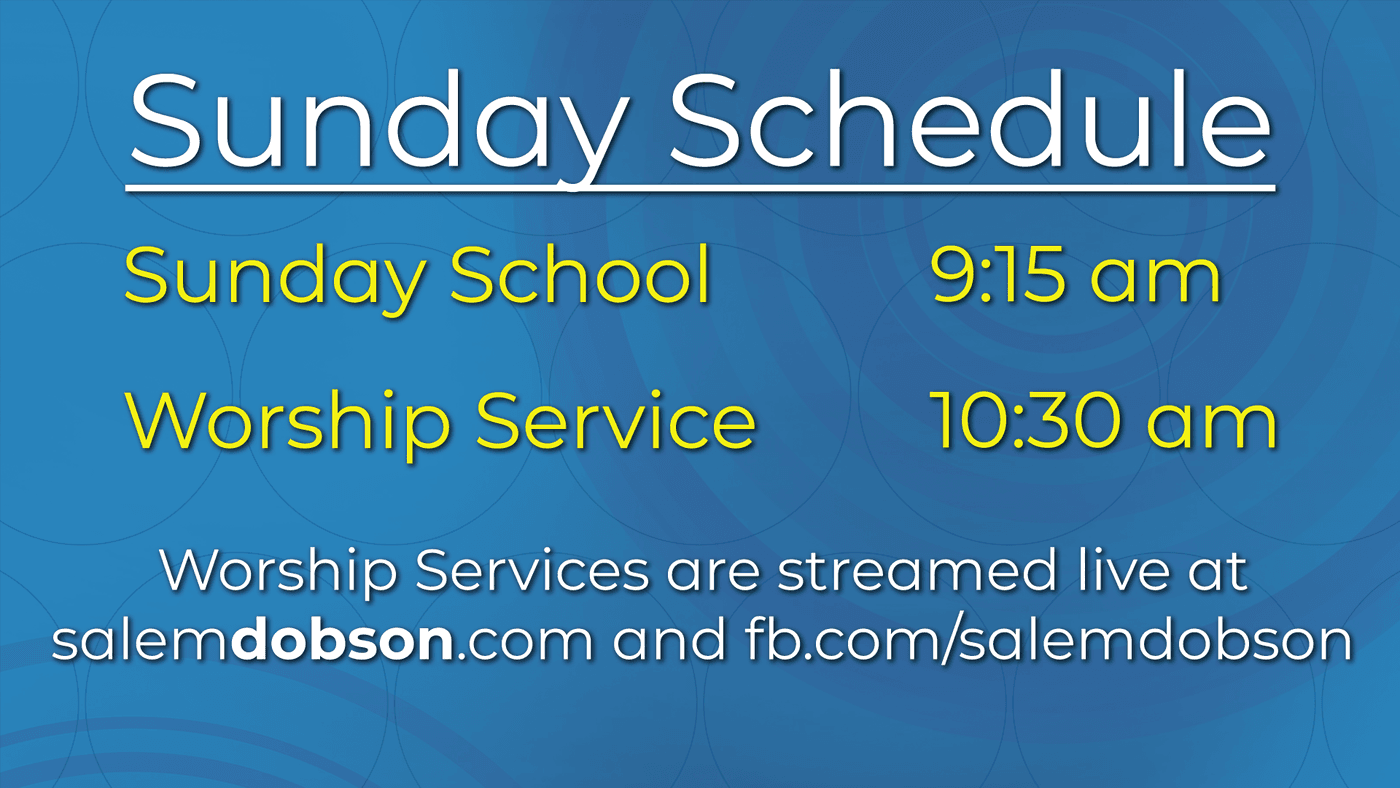 Here's how YOU can continue to help the church minister in this time:
Continue to support Salem's ministry financially by giving online at salemdobson.com/give or mailing your tithe or offering to
Salem Baptist Church
P.O. Box 462
Dobson, NC 27017
---